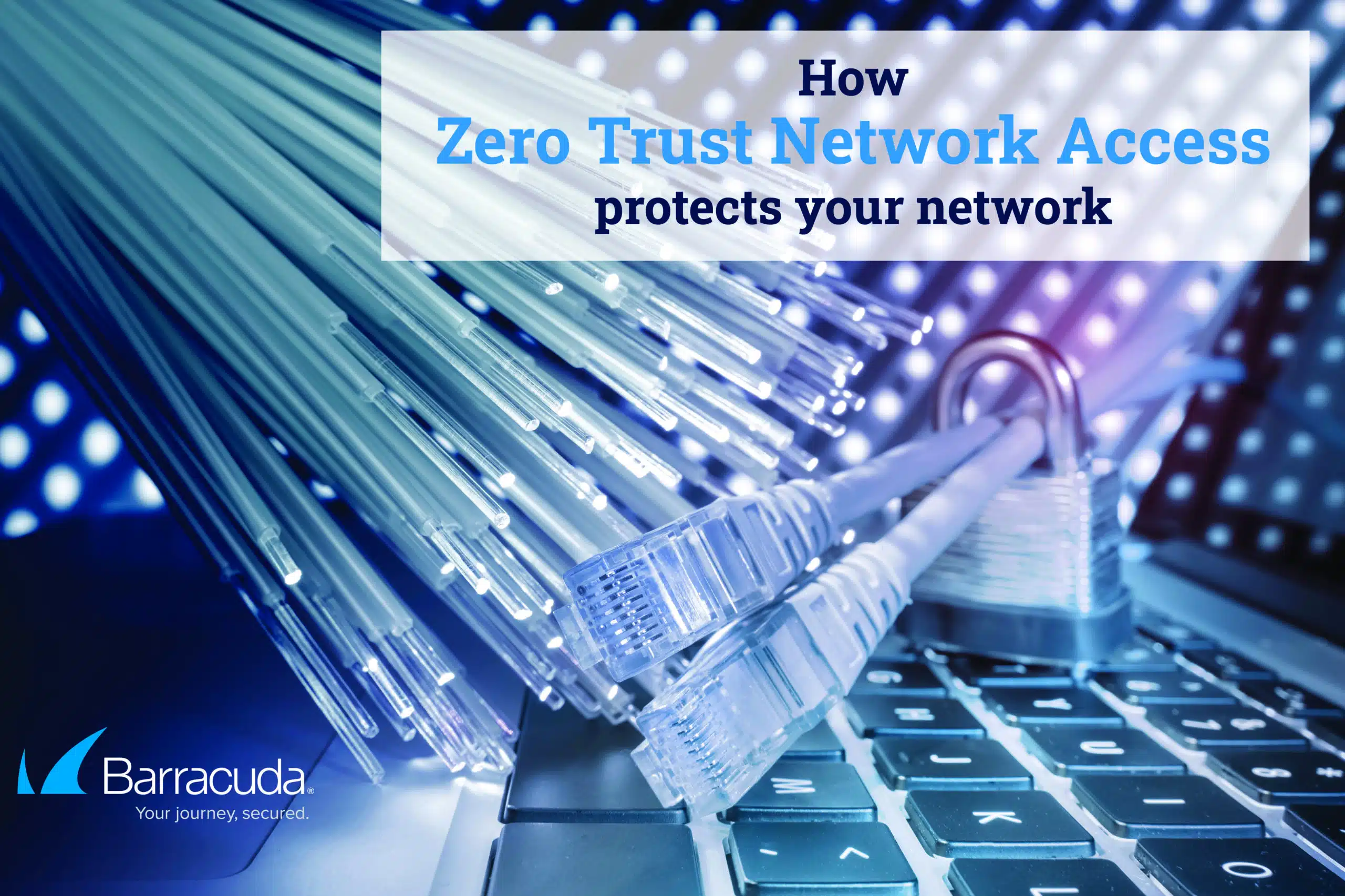 20 Jan

How Zero Trust Network Access protects your network

ZTNA is a must-have for any business. It checks every device before it is allowed on your network. This way, your business data is safe. Find out how it works here.
What is Zero Trust Network Access (and how does it protect your network?)
Zero Trust Network Access (ZTNA) secures your network by not allowing any user or device access until they are fully authenticated and approved. In the following way, you are maximally protected against data theft and other forms of cybercrime. In this article, you'll discover how Zero Trust Network Access works and the benefits it offers.
Trust no one and control everything, that is the simple but effective principle behind Zero Trust Network Access. This advanced security method will only allow a user or device onto the network if they meet predetermined identity and access control requirements.
The zero trust network architecture is set up based on 4 essential properties:
Identity-based access;
Secure access to files and applications;
Continuous evaluation of the user and his access throughout the day;
Strong access control.
With ZTNA, you can set up dynamic access rules so that only devices that meet these rules are allowed on your network. Depending on the device type and user profile, you can give devices access to the entire network or only certain applications.
The danger of VPN connections for your network
To give remote employees remote access to the corporate network, many organizations rely on Virtual Private Network (VPN) connections. Not illogical, as it is a simple and secure way to establish a connection between a user or device and a network.
But is this really in the following way secure as claimed? Not quite, because once someone connects through a VPN, all devices on the same network have access to your domain. And this happens without you controlling these devices. It poses a big risk to your network and company data.
ZTNA – a matter of trust
The root cause of the failure of traditional security architecture is trust. The fundamental basis of security is dealing with risk; these risks are closely associated with "loopholes."
The traditional perimeter-based network security architecture approaches the assumption that the people and devices in the internal network are trustworthy, therefore the security strategy focuses on building the digital walls of the enterprise.
But there are some assumptions you should always approach:
There are always undiscovered weaknesses in network systems;
There are always discovered but unpatched loopholes in the system;
A hacker may always have already actively taken over inside the organization and systems;
Insiders are always untrustworthy.
Zero Trust Network Access is the new solution that guarantees secure access to all users and data, anywhere in the world. Gartner recently predicted that "By 2023, 60% of enterprises will phase out most of their remote access VPNs in favor of ZTNA."
How to get started with ZTNA
To begin their ZTNA journey, companies can make small changes that immediately create a safer work environment. Two popular places to start the ZTNA journey are:
(1) Choosing a VPN alternative that offers good security and easy management
(2) Securing access to hybrid and multi-cloud environments
Gartner's Market Guide on Zero Trust Network Access provides useful insights into the issues companies should consider when choosing a ZTNA solution. Click here to download the guide.
Our ZTNA pick: Barracuda CloudGen Access
At Kappa Data, we rely on Barracuda CloudGen Access as our solution for Zero Trust Network Access. This innovative ZTNA solution ensures secure access to applications and from any device and location.
Barracuda CloudGen Access allows approved devices to access selected applications without exposing your network. With the CloudGen Access policy engine, you can quickly and easily set up and manage access control rules for public, private and hybrid environments.
Want to read more about Barracuda CloudGen Access? Click here.
Want to secure your network with Zero Trust Network Access?
Feel free to contact us and we'll help you out!
Contact our specialists