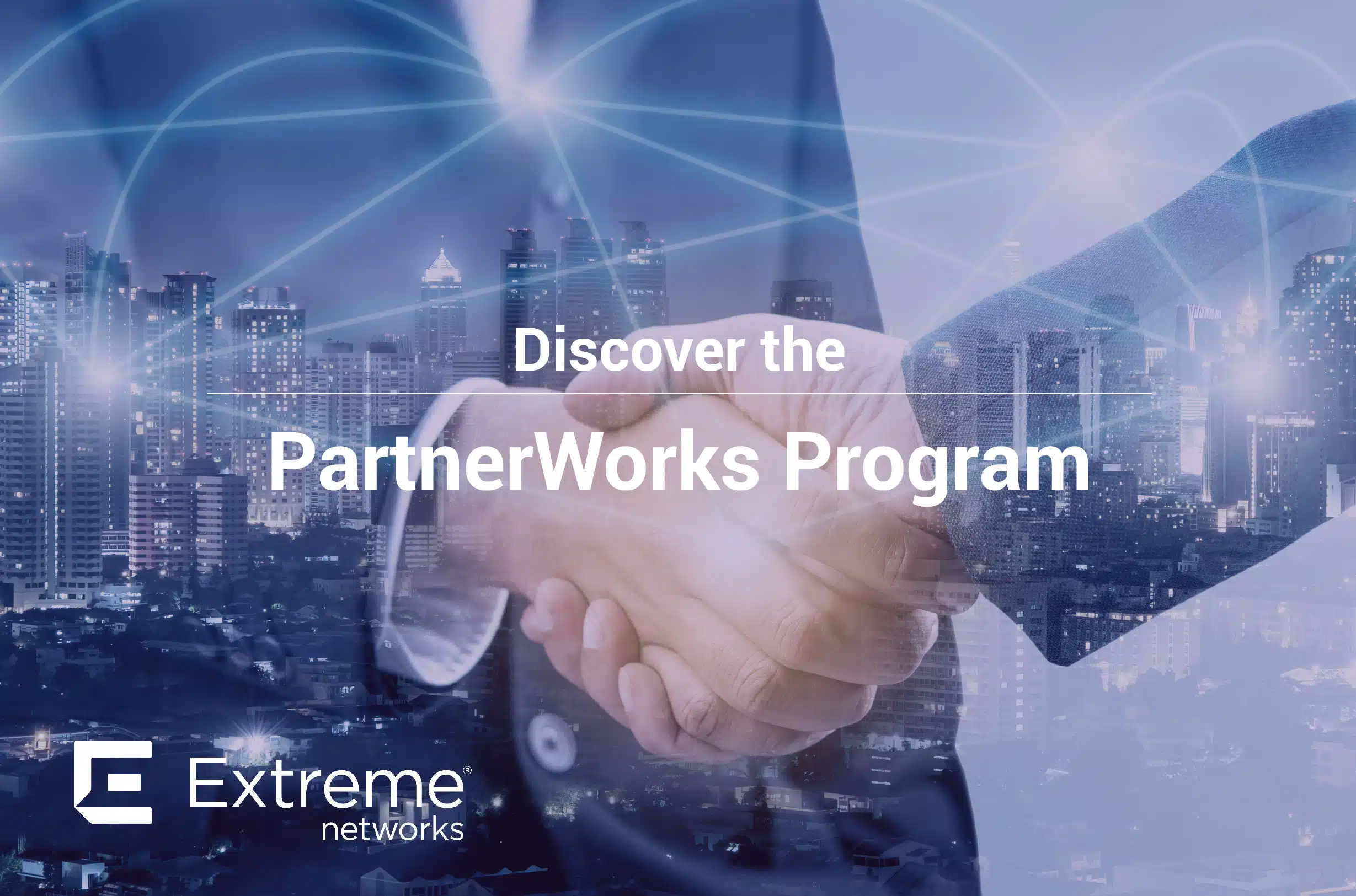 14 Nov

How to become PartnerWorks Partner with Extreme Networks?
The PartnerWorks Program
Kappa Data is convinced that the best party to support and maintain an end user, is the integration partner. Mostly the partner already has a trusted long-term relationship and is therefore the most suitable single point of contact.
In this conviction, Kappa Data supports partners to level themselves to become the Extreme Networks supportive party with both Extreme Networks and Kappa Data cover their backs.
The Extreme Networks PartnerWorks Program is a value-based program focussed on the partner's ability to deliver business solutions built upon Extreme Network's technologies. The program provides partners with the latest Extreme Networks technologies and training to build their capabilities. The program rewards partners with incentives, branding, better margin and other benefits for the value they bring to our mutual customers.
You as a partner, you can choose how you support your customer with every product purchase. Through the PartnerWorks program, you can offer a wide variety of maintenance services to augment your own value-add services. If you have invested in staff and expertise, Extreme Networks rewards you for your investment in your infrastructure and provide back-end support to your support staff.
Two Programs that Extreme Networks supports:
With PartnerWorks, Extreme Networks provide support directly to the Partner for:
Level 3 Technical Assistance Centre (GTAC) Support with 24X7X365 access
Web Access Support
Operational software updates and upgrades
In addition, Extreme Networks directly delivers hardware replacement and onsite options to the end customer in this model.
With PartnerWorks Plus, in addition to phone, web and software support, Extreme Networks provides hardware replenishment options and application software updates and upgrades directly to the Partner. The Partner is the single point of contact for the customer in all areas of support.
PartnerWorks Maintenance Options
Partners can sell a variety of maintenance offerings using different delivery models. Here is a summary of the PartnerWorks options. Hardware replacement and onsite service are provided directly from Extreme Networks to the customer. This is the best choice for Partners who choose not to have spare parts or onsite field labour infrastructures.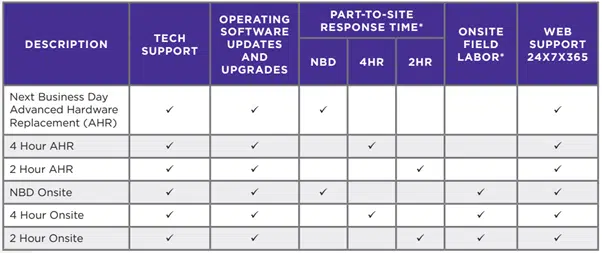 PartnerWorks PLUS Maintenance Options
The PartnerWorks PLUS support Extreme Networks provides directly to its partners who choose this business model. This is the best choice for Partners who have spare parts and onsite field labour infrastructures. Managing a spare parts stock at partner level is a must and requirement to have the PartnerWorks PLUS status.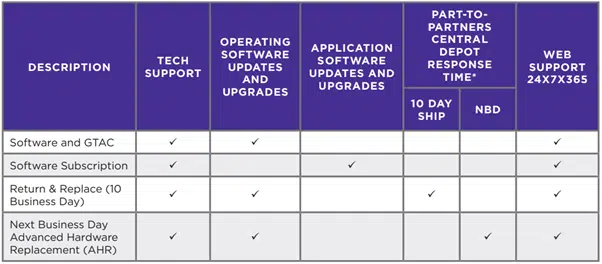 What are the requirements to be(come) a PartnerWorks partner?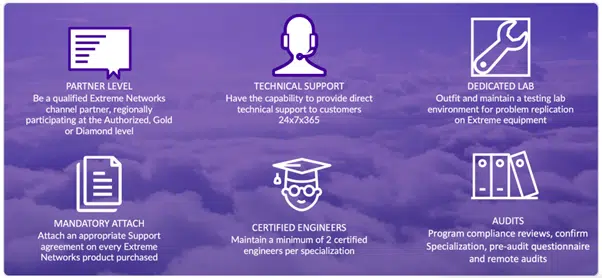 Certified Engineers
A very important requirement in the PartnerWorks Program is certification. You as a partner need to have minimum 2 certified engineers per specialization, for example in Wireless and/or Switching or others.
What certification do I need to complete?
For PartnerWorks in wireless:
Step 1:

Become Certified Associate by completing the Welcome Series ExtremeCloud IQ

Step 2:

Follow the live training and get certified in Wireless Cloud 'Installation and Configuration'
For PartnerWorks in switching:
Step 1:

Become Certified Associate by completing the Welcome Series Meet switching

Step 2:

Follow the live training Switching 'Installation and Configuration'
Important is that you complete the Welcome Series before you start the actual live trainings. This is a requirement. For a complete overview of the Welcome Series please go to Welcome Series Training | Extreme Networks
Once you've completed the video series, you take the exam to become an Extreme Certified Associate in ExtremeCloud IQ. Exams you can find via this link Welcome Series – Dojo (extremenetworks.com)
Want to apply to become an Extreme Networks PartnerWorks Partner?
Two actions to be taken:
These are two important administrative formalities and will fasten the onboarding process to become PartnerWorks Partner for Extreme Networks.
We as Kappa Data are here to help you to become PartnerWorks Partner in a smooth and helpful way.
Questions? Contact us!
Feel free to contact us at sales@kappadata.be if you would like more information.