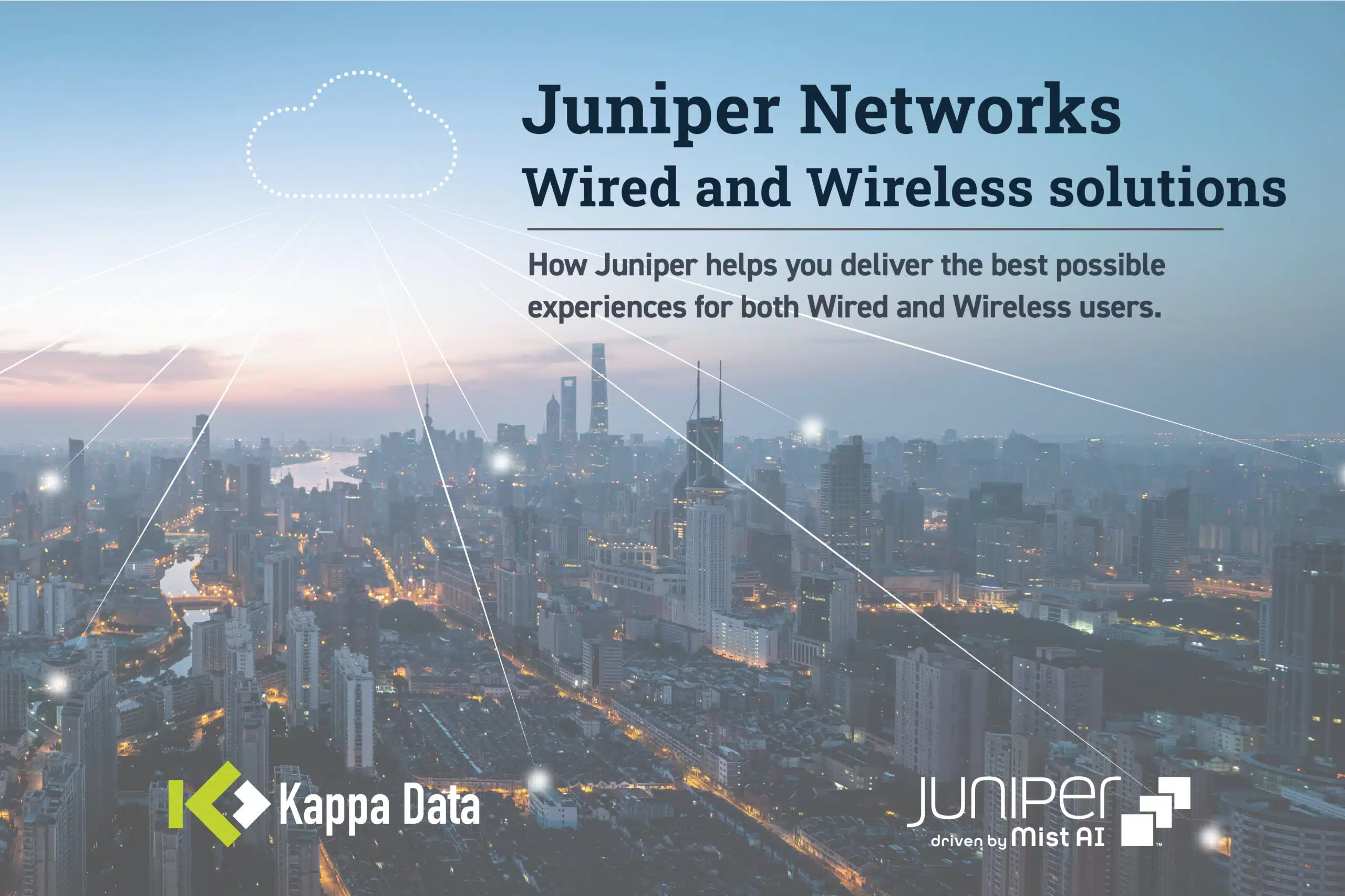 24 Jan

Discover Juniper Networks Wired and Wireless solutions

Juniper AI-Driven Networks offers a number of important benefits for small, as well as medium and large enterprises. In the following way, Juniper Networks increases network efficiency and productivity and gives problems a proactive approach. Find out how Juniper can deliver your business the best possible experience for both wireless and wired users.
Gartner Magic Quadrant™
The new 2022 Gartner® Magic Quadrant™ for Wired and Wireless LAN Infrastructure is out, and for the third year in a row, Juniper Networks is a Leader. In addition, for the second year in a row, Juniper ranks furthest in "Completeness of Vision" and highest in "Ability to Execute" of all rated vendors. Being named a Leader once is a great accomplishment. Twice is a great trend. But three times in a row – that's much more. It's an indication of strong, sustained momentum that few vendors can achieve – and that won't change anytime soon for Juniper.
Fastest-growing wireless LAN vendor
In fact, according to a recent market report by the 650 Group, Juniper is the fastest-growing provider of enterprise and outdoor wireless LANs. Moreover, Juniper recently announced its fifth consecutive quarter of year-over-year growth, with Juniper's AI-powered enterprise solutions significantly outpacing the market with record bookings for both wired and wireless access.
How does Juniper differentiate itself?
Sudheer Matta, Group Vice President of Product Management for the AI-driven Enterprise says the following: "By delivering innovative client-to-cloud automation, insight and self-directed actions, Mist AI continues to differentiate itself from the rest of the industry in terms of convenience, scale, cost and performance. The sustained momentum we see is a true testament to our world-class product, sales and marketing teams, along with partners who have all rallied behind Juniper's innovative AI-driven Enterprise solution. Together, we bring proven value to customers and partners around the world."
In summary, Juniper AI Driven Networks offers a number of key benefits to enterprises, including improved efficiency and productivity, enhanced security and improved performance. As a result, its use will lead to lower costs, reduced risk and increased security. Combine this with the fact that Juniper Mist has an innovative approach, and you know you'll have no worries for years to come.
Would you also like to better secure your business with Juniper Networks?
Feel free to contact us and we'll help you out!
Contact our specialists!